As I get closer and closer to my due date, April 17th, 2018 I have been talking to my mommy friends about their experiences with labour and delivery. I have learned that they have either enlisted the support of a doula or wished they had.
I started to explore this idea by looking into the role of a doula. According to Angie Evans, a doula in Regina, "[a] doula is a woman experienced in childbirth who provides continuous physical, emotional and informational support to the mother and partner during pregnancy, birth & early postpartum. In much of the world today and throughout history, women support women through labour & birth."
I really liked the idea of having a larger support system extended to someone who is connected with other doula's and who has supported over 100 births. This kind of community, knowledge, and advocacy was exactly the kind of resource I wanted/needed for my first pregnancy. I am excited to have an experienced birthing partner in the room who can help me and my husband move through labour in a good way.
Now we needed to find and choose a doula! We sought recommendations from doula's in Regina for a doula in Saskatoon and we interviewed Karen Slater. After we met, talked, and learned (a lot) about each other and the birthing experience we decided that she would be a good fit for us. Since then Karen has provided us with resources, books, and things to think about as we prepare for delivery.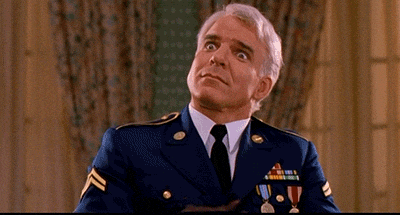 She indicated it would be good to consider our birth plan/preferences. Now that I have a doctor I am able to take all of the resources I have to construct my preferences. However, I didn't know where to start to begin creating my birth preferences, and so I turned to the internet for help and found some questions to answer or consider. This is my first attempt to develop my preferences and it is based on information I have heard about or learned from friends, family, various websites, my doctor and my doula. I choose to use the bolded questions and answers as a starting place and know that these may change over time and as we get closer to child birth.
Where would I like to give birth?
In a different circumstance I might have liked to give birth at home, but because we are currently living in an apartment waiting for our house to be built I would prefer to deliver at the Royal University Hospital in Saskatoon.
Describe ideal labour environment.
The type of labour environment I hope to construct will involve the following items for optimal relaxation:
ability to walk around
dim lighting
soothing music playing
private room (if possible)
personal items (blanket, pillow, robe)
lavendar aromatherapy
Who Do I want Present?
I would like my husband, Kyle and my doula, Karen to be present during labour and delivery.
Is there a special birthing apparatus and/or position that appeals to me?
Some birthing positions that appeal to me include:
kneeling on the lower part of bed with arms or upper body resting on upper section
on all fours with stomach facing down, supported by hands and knees
Both these positions help to relieve backaches which I am expecting to have plenty of. If there are other positions that relieve backaches and are more natural/gravity-centered please share with me!
Other birthing preferences
intermittent external fetal monitoring
internal vaginal exams every 2-4 hours after active labour begins
no pain relief medication – only pain management through acupressure and massage (the pain control options include narcotics, nitrous oxide, and epidurals)
no episiotomy
if we have a boy – no circumcision
rooming in – keeping the newborn in the hospital room with us unless there are health concerns with the baby
delayed cord clamping; we will donate the umbilical cord blood
My doula also recommended taking prenatal classes from the Prairie Birth Collective. We have signed up for the "six-week birth preparedness class. Topics will include childbirth principles and history, signs and symptoms of labour, childbirth choices, breathing and relaxation, the coach's role, medications, breastfeeding, postpartum, as well as early childhood literacy."
Learning about labour and delivery from these resources has been instrumental in helping me shape the kind of birthing experience I value and appreciate.